OUR APARTMENTS, PRECIOUS PROPERTIES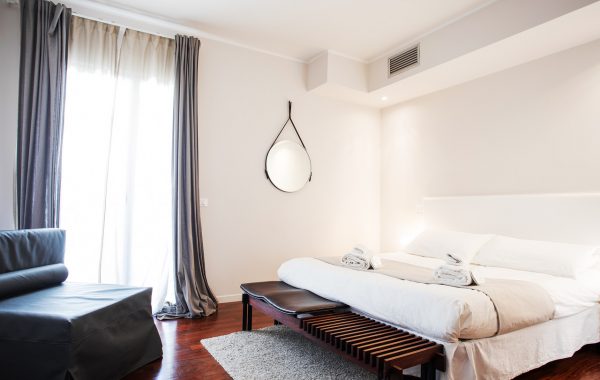 Max Occupancy:

8 Person(s)

Size:

130 sqm / 1400 sqf

View:

Rome City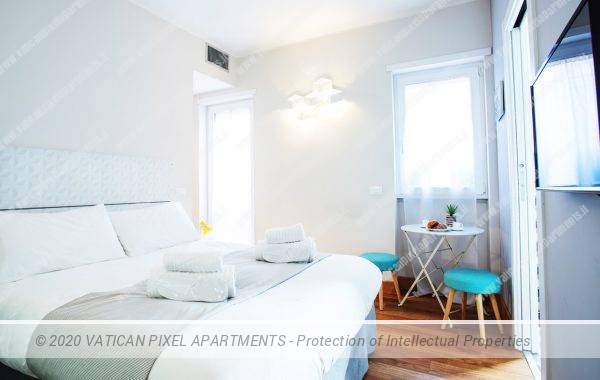 Max Occupancy:

2 Person(s)

Size:

25 sqm / 269 sqf

View:

Rome City
Frequent Ask Questions
What time can i check in if my flight arrives early in the morning?
Check in is at 12 but we will be available for any other need to meet you. The service is optional; send us a message on whatsapp at the number you will find at the top of this page and we will verify the possibility of fulfilling your request.
The breakfast is included?
Yes, breakfast is included for all solutions.
What do I find in the Courtesy Kit?
In the courtesy kit you will find everything you need for personal hygiene, toothbrushes, toothpaste, shower cap, sleeping mask, ear plugs, slippers, shampoo, shower gel razor, shaving foam comb and shoe polish and a mini sewing kit
Are there transportation services to and from the airport, the train station or the Civitavecchia Port?
Of course! Just specify it in the booking phase, by clicking on the appropriate taxi rental folder and indicating any number of child seats.
.
Can I book a city or province visit with a tour guide?
Sure!! Take advantage of the PIXEL OFFERTA
You can have a guide all for you or your family at a really advantageous price!! We make use of regularly licensed tourist guides in Rome and its province. The itineraries are varied and diversified according to your tastes.. in addition to our proposals, you can always request sites or places that interest you most to visit.. The sooner you book, the sooner you will receive the discount!!
Can I book only one room?
Yes, it is possible to book a room only; send us a message on Whatsapp at the number you will find at the top of this page specifying which Pixel you are interested in: we will check availability and communicate the solution.
What time can i check out if i need to leave later than 9.30 am?
The service is optional; send us a message on WhatsApp to the number you will find at the top of this page and we will verify the possibility of fulfilling your request.
Is the water available drinkable?
Yes and it's lucky! The Romans endowed the city with a network of aqueducts that still serves the entire metropolis today. The Renaissance meant that the Romans could supply themselves with drinking water along the roads. The Barcaccia in Piazza di Spagna and the Fountain of the Four Rivers in Piazza Navona just to remember the most famous ones. House water is very good for both drinking and cooking.
Is it possible to cancel the reservation?
Of course! You can cancel your reservation for free up to 30 days before Check-in.
If you want to cancel the reservation or change it, it's possible until the 29th day before Check-in, rates will be according to our cancellation terms and conditions apply
How do I go about renting my 2nd house?
We can help you increase your business. There is also room for you in the VATICAN PIXEL APARTMENTS! Your property will have its own identity and a dedicated space between the pages of our site, which as you see, is translated into different languages. You too can be part of the SCHOOL OF ATHENS, with your own philosophical journey and a personalized presentation of your apartment.
The importance of knowing how to choose


CONQUERING THE 

BEAUTIFUL COUNTRY
L'ID made in Italy in every season
Here is the best way to recover physical and mental energies! After a period of stress, after a year of work or study: a trip! As a couple, with friends, with family…
You just have to choose…
In Rome where even the stones tell you about history, traditions, Roman culture and where you will find inns and folklore that you will not find elsewhere. Dishes of a typical cuisine of which, perhaps, you have only heard of; Giudia artichokes, Carbonara or Amatriciana pasta, lamb scottadito and vaccinara tail, the typical Roman cuisine.. all washed down with Castelli wine and accompanied by the Ponentino wind.